About The Team
We understand that real estate is a business of relationships; working one-on-one to ensure needs are being met and that the overall experience is an enjoyable one. You need to be comfortable with the people you work with and knowing a little bit about someone goes a long way in creating and maintaining healthy working relationships.
Straight-Forward, Professional & Involved
Our experience has led us through some of the most tumultuous periods in the local market; the highs of the booms to the the lows of the listing doldrums and everything in-between. We possess the expertise, experience and commitment to ensure we professionally and effectively handle every facet of your transaction.
GEOFFREY GORDON | Realtor, Team Leader
Growing up right here in Calgary has given me a unique insight into the local real estate market based on my personal experiences and observations as well as watching the Calgary transform from a modest prairie city into a major Canadian metropolitan centre. I am certainly a very proud Calgarian and enjoy the world class amenities and attractions that we often take for granted. Having travelled extensively throughout Canada and abroad, I am always happy to return home.
My background and previous experience in television, video production and graphic design has proven to be a valuable asset in the marketplace and in cultivating and creating our unique property marketing package.
Witnessing our clients find 'that perfect home' has been an extremely rewarding experience both personally and professionally. I make it my goal to ensure that every client is completely cared for from our initial meeting through to possession day.
SHIRINE GORDON | Realtor
The experience I have gained from living in various cities across Canada and abroad in Australia has given me an excellent perspective on the true meaning of the word 'home'. Your home is one of the most important places in your life; it's where you spend the majority of your time, where you grow up and where many will raise children. My own memories at home with my family are extremely important; my goal is to help all of our clients find that special place they will call 'home'.
My past professional background building personal relationships with and guiding a large team of employees has translated well into the world of real estate. My expertise and experience help me ensure that I provide an unmatched level of customer service to our clients and that their best interests are always attended to.
Real estate is a rewarding career and has given me an excellent opportunity to make a difference in the lives of our clients and others through our charity efforts with World Vision Canada.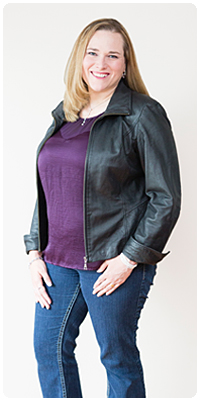 TRISTA WENZEL | Realtor, B. Comm, Cetrtified Condo Specialist
I grew up on an acreage in a small Southern Alberta town nearby Calgary, with fond memories of visiting 'the big city' as a child. But I truly fell in love with Calgary when I moved here attend the Haskayne School of Business and it has been my home ever since.
My professional background is in the finance world, both in the banking and investing realms. As most people's largest asset and most valuable investment is their home, I chose to apply my expertise to the real estate profession in 2005. My background enables me to analyze a property both from an investment perspective and in meeting the lifestyle needs to truly be a home.
Taking care of my client's needs in realizing their home ownership goals, while protecting their interests both in the present and with an eye to the future, is what makes this career so fulfilling and my reason for happily going to work.
JOHN HONG | Realtor
I moved to Calgary at a young age and grew up in the south side of the city. As an immigrant, I have always felt welcomed in the communities that I grew up in. I love how diverse Calgary is and I appreciate all the different cultures, ideas, and cuisines that we can find here. With the beautiful scenery and amazing amenities that this city has to offer, I can proudly say we live in one of the top cities in Canada.
Coming from an accounting background in real estate investments, calculating the numbers is my favorite part! I apply my analytical thinking skills to provide the best possible value to my clients. I love educating my clients through the entire process and making sure they are aware of all the numbers and statistics when it comes to finding their dream home.
I understand that strong relationships are the foundation to any business, therefore my focus is to build and maintain these relationships while ensuring that all my clients are happy and that their needs are met.